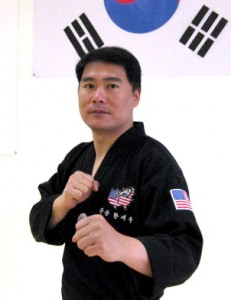 Grand Master Jaekoo Han became famous for inventing the double roundhouse kick which he first used at the  1983 World TaeKwondo Championships in Denmark.  This new kicking style made him a star and a world champion that year.  It was not his first achievement or his last.
Master Han began learning Taekwondo as a small boy in Korea.  Following his instructor's lead, with great passion and hard work, he soon discovered he would accomplish more than he could have ever imagined.  At the age of 16, he won his first Korean National Championship.
Following that great achievement, he won the World Taekwondo Championship in Denmark 1983, and again in Seoul 1985,  the Asia Taekwondo Championship in Singapore 1982, Philippines 1984, and the Asia Olympic Game in Seoul 1986.
Grand Master Han is passionate about teaching Taekwondo.   Mastering this sport takes discipline and hard work but the benefits are fitness, flexibility and confidence.  Master Han believes it should also be fun.  If you join Han's World Tae Kwon Do Academy you will experience a tough workout, instruction from a man who can demonstrate proper technique and camaraderie with your fellow students.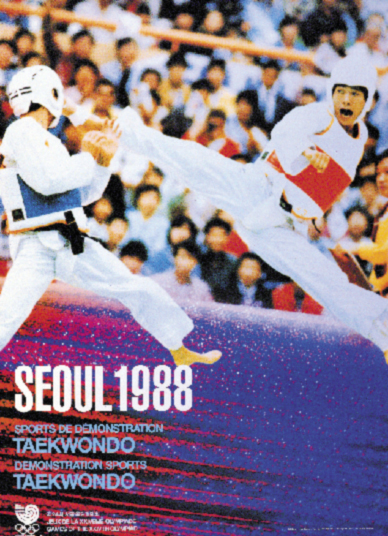 Grand Master Han's Accomplishments
8th Degree Black Belt
1983 World Champion
1985 World Champion
Two Gold Medals – Asia Tae Kwon Do Championships
Gold Medal – 10th Asian Games
Twelve times Korean National Champion
Special Commendation from the President of Korea
30+ years experience in teaching Tae Kwon Do
Korean 1986-1987 lottery featuring Grand Master Jae Koo Han


WAPT After School Taekwondo Program
Do you want to enroll your child in awesome martial arts classes?  What? You can't because of your work schedule?
Do NOT worry! WE'VE GOT YOU COVERED!
Our Taekwondo School offers direct pick-up from local elementary schools, transporting your child safely from his/her school to our Martial Arts facility in one of our school vans.
Before their martial arts classes, students will enjoy snacks. During free time, they may read, do homework, and play games.
Unlike daycare or any other standard after school activities, our Taekwondo Program at Han's World Martial Arts teaches students self-defense skills.
Through our program, our students will :
Learn how to respect one another
Boost confidence and self-esteem
Stand up for him/herself and for others
Develop a sense of responsibility and integrity
Gain self-discipline
Develop LEADERSHIP 
Students will gain many skills that are vital for success not only in academics but also in life.
Please call us at 206-832-7897/206-354-8404 for more information.
We guarantee your satisfaction in our program and a positive change in your children.